Welcoming Refugees
Today more than 82 million refugees, asylum seekers, and internally displaced persons are living with a very uncertain future. The Lutheran Family Services Rocky Mountains (LFSRM) Refugee and Asylee Programs are dedicated to helping those vulnerable individuals and families rebuild their lives by equipping them to achieve self-sufficiency within their first year in the United States and fostering integration into their new communities.
LFSRM is an affiliate of Lutheran Immigration and Refugee Services (LIRS), based in Baltimore, Maryland. LIRS is recognized as a premier leader among refugee resettlement agencies in the U.S. and is the third largest such organization in the U.S.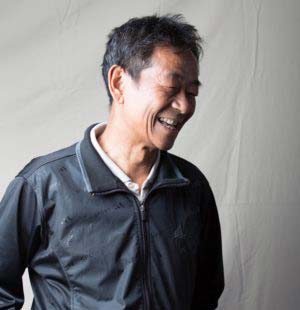 Get Involved
At LFSRM, we have a variety of ways you can volunteer to help refugees. Whether it be working closely with refugee families, office assistance, or participating in one of our programs, we offer an array of opportunities suited to your specific preferences. We have six offices in the Rocky Mountain region, each with individual needs.
The first step to volunteering is attending one of our Refugee 101/Orientation classes. A background check is required when working off-site with clients. For training schedule, click here.
If you are interested in exploring different avenues for supporting and assisting refugees, we offer a variety of ways that you can utilize your time as a volunteer:
On-Call Volunteer: Receive email correspondence about one time, or short-term opportunities to volunteer.
Office Volunteer: We always need help around the office. We have opportunities to volunteer with our case management, employment, and specialized program departments.
Refugee Program Internships and Contractor Positions
An internship at LFSRM offers the opportunity to gain a deep understanding of refugee resettlement in the area. Interns will work with individuals from diverse cultures who are forging new beginnings in the United States. Challenging, educational and professional work experience will be gained through professional training and real work assignments that will provide valuable insight to the worlds of refugee resettlement and non-profit organizations. At times, interns will work closely with staff members, and other times independently, managing a workload comparable to LFSRM staff with the goal of helping advance the mission of LFSRM. Internships are integrated into the operations at LFSRM to help build the capacity of the organization while utilizing the diverse skills and talents of the interns. We greatly value the time commitment of each intern.
Summer School Teacher Contract Position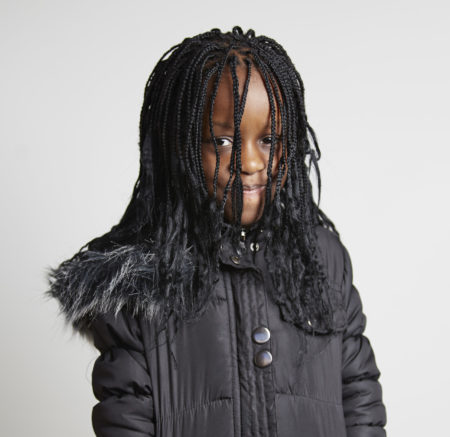 In-Home Tutoring
Our In-Home Tutoring program matches volunteers in a one-on-one relationship with a high school aged refugee youth. This is a unique opportunity to work one-on-one with refugee youth who may be struggling academically due to previous limited schooling or gaps in education. Challenges range from basic literacy to subject competency, so the assistance you provide may vary based on need, yet is undeniably instrumental in their overall success in school. The minimum time commitment for this program is one hour/week for the duration of the semester. Experience working with youth or in education preferred, but not required.
Special Programs Volunteers
Volunteers are needed for mentoring in the following programs. Volunteers are required to attend the Refugee 101 training and complete a background check.
New American Pathways program aims to enhance the skills of refugee and immigrant workers in the service sector and connect them with potential employers. If you would like to help develop/lead any of the workshops, your skills and expertise are certainly welcome!
Refugee Career Pathways program helps enable refugees achieve self-sufficiency by obtaining the necessary credentials, education, experience, and job skills to secure employment in professional and/or skilled career fields. The program teaches refugee participants about career pathways and helps to create personalized career development plans. Additionally, the program provides the necessary training and technical assistance for participants to overcome obstacles. This program is looking for volunteers to mentor clients with resume building, career development, and help through their higher education and certification. A mentorship role would require a minimum commitment of 1-2 hours per week.
Micro Enterprise Development Credit Builder Loans help refugees establish credit or rebuild their credit. Our MED program provides financial literacy classes which include one-on-one credit mentorship and 10 hours of free business education classes. In addition, we report payments to the credit bureaus helping to further build credit. Standard loans through the program range from $1,000-$15,000 with terms from 12-36 months. Credit Builder loans range from $100-$500 with terms from 6-12 months. This program is qualified under the provisions of the New Mexico Small Loan Act (view New Mexico state license and authorization.) Loan Fees and Rates. Important Consumer Information.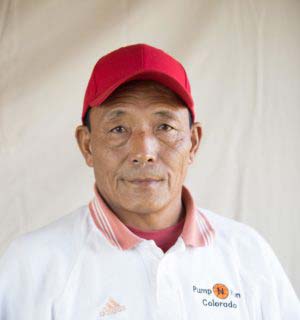 Donations
We always need help with fundraising and other financial assistance. If you cannot donate your time, but still want to participate in assisting refugees in the community, consider the following ways contribute:
Co-Sponsorship: Help ease the tough cost of living by contributing $1,000 towards first month's rent for a refugee family.
Fundraising: We can always use help raising funds to help refugee families.
Gift Cards: One awesome and simple way to help refugees, while giving them some choice in what they get, is to collect gift cards! For donation and basket/bin information please click here.
For more information on any of our programs please contact our office at 505.933.7032.
Donate Volunteer Employment FAQs
*New Mexico Only: To report a problem or complaint with this lender, you may write or call -
Alexander Martin | Community and Economic Development Programs Manager
230 Truman St. NE, Albuquerque, NM 87108
505.835.5525 | alexander.martin@lfsrm.org
New Mexico Only: This lender is licensed and regulated by the New Mexico Regulation and Licensing Department, Financial Institutions Division, P.O. Box 25101, 2550 Cerrillos Road, Santa Fe, New Mexico 87504. To report any unresolved problems or complaints, contact the Division by telephone number (505) 476-4885 or visit the website:
https://www.rld.nm.gov/financial-institutions/