Tres Hermanas is a program of Lutheran Family Services Rocky Mountains Refugee & Asylee programs in Albuquerque. Tres Hermanas works with the community of refugee farmers to ease integration and increase self-sufficiency by growing produce, accessing farmers markets, and improving English skills. We are passionate about connecting people to place through the act of growing roots and producing food.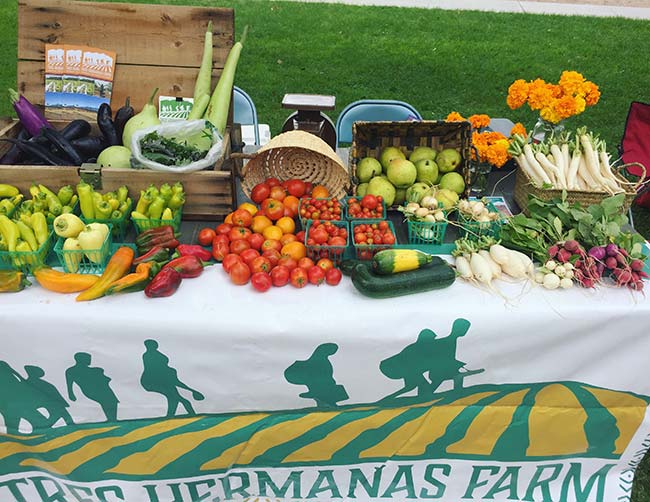 Cultivating Community
Operating as a community garden model in close coordination with Rio Grande Community Farm, our program is focused on building relationships between new Americans and improving mental and physical well-being through farming and connection to place. We hold joint workshops with community partners, provide one-on-one technical assistance for farmers, hands on food business and marketing training, and engage with a supportive community of volunteers and neighbors!
Find Our Produce
Our farmers grow a variety of culturally relevant and specialty produce (African Eggplant, Lemongrass, Amaranth, Corn, Beans, Collards, Sorrel, etc.). In 2023 we will have a market stand at the Los Poblanos Open Space in partnership with Rio Grande Community Farm, and plan to sell to some exciting new venues! Watch for updated information on our website, Facebook page, and Instagram page
Nutrition Education and Gardening Classes
Our refugee and asylees can sign up for ICAN's free Cooking & Nutrition and Seed to Supper courses facilitated by NMSU Extension. The cooking and nutrition courses focus on healthy eating and easy meal preparation to nourish families. The Seed to Supper course walks beginner gardeners/farmers through the steps and knowledge needed to be a successful grower in our unique climate here in Albuquerque, NM. So far in 2023 we currently have 14 people taking ICAN's Cooking and Nutrition Course!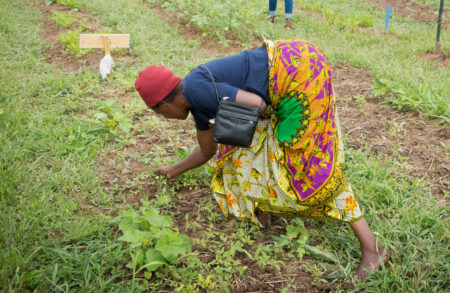 Empowering through Micro-enterprise
This three-tier program is designated to empower individuals and increase self-sufficiency through the act of farming.
TIER 1
The first level of the program connects refugees with gardens within their community; easily accessible by feet, bike, or public transportation. This entry level garden program offers participant tools, seeds, water and some technical assistance to grow culturally appropriate produce close to home.
TIER 2
The second tier offers refugees a large piece of land at Rio Grande Community Farm, where they have access to advanced farm infrastructure such as a high tunnel, greenhouse, and wash station. Tools, seed, regular irrigation, and access to local growers' markets are other benefits of the program.
TIER 3
In the third tier, participants interested in pursuing an agribusiness are connected with additional agriculture and business resources in the community. Current avenues available to participants include the Rio Grande Community Farm Micro-Farming program, Grow the Growers training program, and connections with local farmers and landholders.
Tres Hermanas Farm works with the refugee population resettled in Albuquerque, New Mexico. Many have been forced to leave their homes in search of a brighter future. Our program provides refugees with an opportunity to heal the mind and body through engaging in the local food system.
Volunteer Opportunities
We love volunteers! Interested in helping at the farm? Assisting with the Tres Hermanas market booth? Helping with English skills? Donating time and resources? Contact us at treshermanasfarm@lfsrm.org!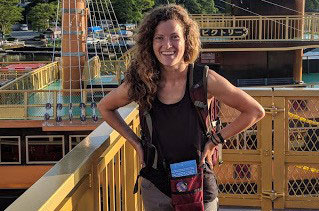 Meet Our Farm Manager
Becca is a Montana transplant and comes to the Tres Hermanas Farm manager position with past food security & food justice experience working as a Peace Corps volunteer in The Gambia, Americorps volunteer for Roadrunner Food Bank and managing her own cut flower & veggie farm in the South Valley of Albuquerque. She looks forward to cultivating relationships with refugees and building the farm program with them this season!
Donations can be made directly to Tres Hermanas Farm by indicating "RAPP/Tres Hermanas Farm" on all checks. Mail checks to Lutheran Family Services Rocky Mountains, 230 Truman St. NE, Albuquerque, NM 87108. Thank you for your support!