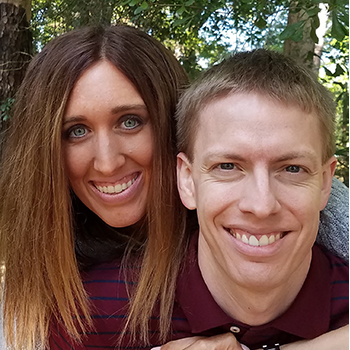 Hello!
We are Jon and Julie. Thank you for taking the time to get to know us and consider us as parents for your baby. We can't even begin to imagine what you are going through at this time, and we respect and admire your decision wherever this journey leads you. Even though we have not met, please know we are praying for you and your baby every day. We are so ready and excited to welcome a child to our family to love.
We have been married for 9 years. We are both originally from Texas, but are happy to make Colorado our home. While we definitely enjoy being active and doing all the activities Colorado has to offer, we are just as content having a quiet evening at home. We both grew up with very loving and supportive families with strong values, and are excited to provide the same to our future child.
Adoption is something that has always been on our hearts, and we know that this is the perfect way for us to start our family. We have so much to offer a child, and promise to provide a supportive, loving, and stable environment for them. Thank you for taking the time to see a glimpse into our lives through our book, and we hope we get the chance to meet you soon.
With love,
Julie and Jon